SXSW 2023 – lessons for corporate digital communicators

Scott Payton
|
20 Apr 2023
Last month saw Bowen Craggs' first visit to South by Southwest (SXSW), the annual technology, business, music and film extravaganza in Austin, Texas. We joined a range of panels, presentations and other sessions – and were delighted by how much discussed was searingly relevant to corporate digital communicators' current priorities.
Here are four key takeaways from the event: 
If you're in corporate digital communications, start experimenting with generative artificial intelligence tools right now
Excitement – and fear – over the potential impact of generative AI leaked into all corners of SXSW. 
No matter what the long-term implications will be, it's important for digital communicators to get familiar with the technology. That means it's time to start playing with the tools as they become available.  
As well as transforming how external audiences get information about companies (and everything else), generative AI tools also have the potential to dramatically alter how communications teams create material and analyse its impact.
To get a taste of this, try signing up to Notion AI. Then copy-and-paste in a long, unwieldy, unedited chunk of text – a raw transcript of an interview or conference call, for example. Next, ask the generative AI tool to summarise the material (click on the end of the text, press the spacebar, then choose 'Summarize' in the dropdown menu). What you'll get is a summary of the transcript that is, while not perfect, a spookily helpful starting point for a real-life editor to sense-check then polish into something publishable – saving your team valuable time. 
Importantly, communications people should explore ways of using generative AI to support their work – as in the Notion AI example above – rather than leaping to find ways of using it to replace human decision-making.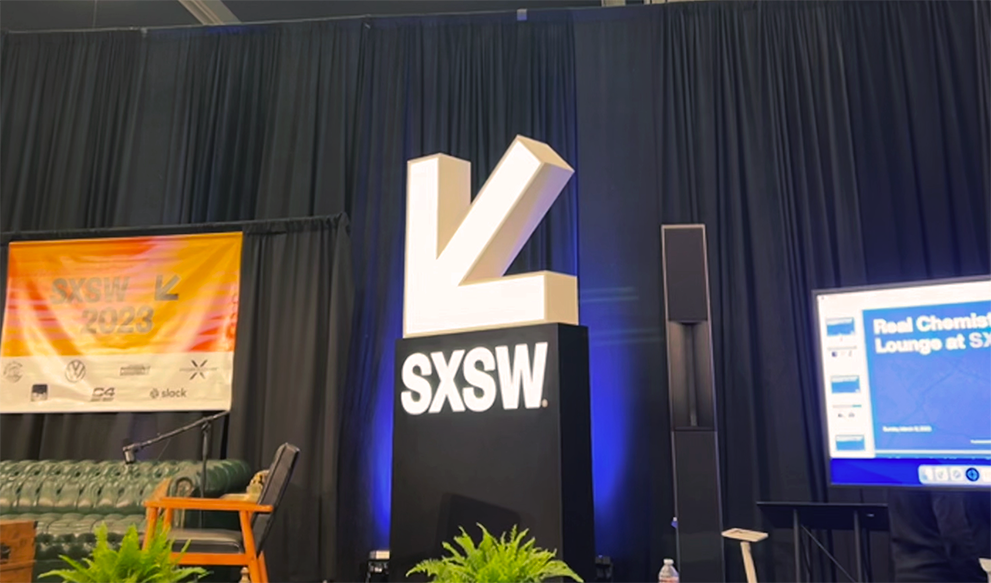 Excitement and fear around generative AI flooded into all corners of SXSW this year
External audiences have more highly-tuned bullsh*t detectors than ever before 
Whether it's pledges about diversity, promises about climate change or positions on political issues, it's vital that companies back up their claims with hard evidence – and integrate all this with the core business strategy.
This is key to winning and retaining the trust of increasingly sceptical jobseekers, investors, customers and other audiences.  
Backing up claims with evidence can take many forms – from detailed performance data, to unvarnished employee testimonials, to ensuring that images across your digital channels feel authentic rather than staged.
ESG messaging is important, obviously - but it's also complicated
In the US, political and cultural polarisation about the role of companies in society – and the extent to which investors should factor social and environmental issues into their buying and selling decisions – is causing headaches for corporate communications teams.
"Companies are afraid of speaking out right now," said the chief communications officer of one major US company during a SXSW panel discussion. "They are more afraid of being seen to be doing the right thing than of doing the right thing."
Again, tightly tying social and environmental promises, and political positions, to the core goals of the business – and the needs of employees, customers and tangible (rather than notional) communities – will help to neutralise criticisms from both sides of the culture wars.   
Standing out from the crowd is more important – and harder – than ever 
From TikTok to Twitter, digital channels are being flooded with more content than ever before – a growing amount of it artificially generated. At the same time, companies are busy on these channels promoting their 'purpose' in the world, and trying to persuade investors, customers, jobseekers and others that their impact on the planet is more valuable than their competitors'.
All this is making it harder for corporate digital communicators to ensure that their messages stand out and hit home with target audiences.
The solution is to be as distinctive as possible on your web and social channels. Listen to your audiences, of course – and give them what they want. But deliver it in ways that they have never seen before. That's still, for now, something that humans can do better than software.