On board with the strategy at Bank of America

Jason Sumner
|
04 Aug 2023
Bank of America, one of the largest financial services companies in the US, has a video in its investor section that features each individual member of the Board of Directors commending the virtues of the growth strategy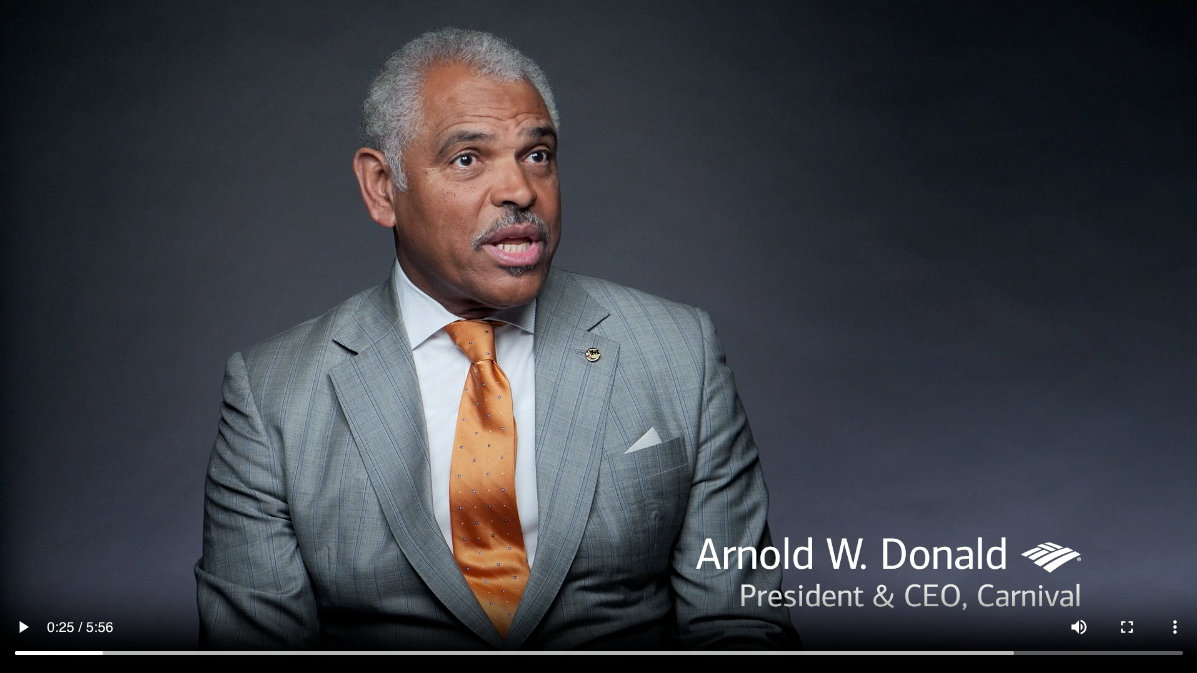 The Bank of America video features each Board member discussing different aspects of the growth strategy.
The six-minute video is skilfully edited to include contributions from all 14 members of the Board of Directors discussing different aspects of Bank of America's "Responsible Growth" strategy. Brian Moynihan, Board Chair and CEO, opens the video by outlining the four aspects of the strategy: grow with "no excuses"; customer-focus; staying within risk parameters; and being sustainable.
Others add to the message or drill into the detail of one of the four aspects. "It isn't growth at any cost," says Sharon Allen, Chair of the Audit Committee and former chair of Deloitte. "We really focus on doing the right thing." From Monica Lozano, Chair of the Compensation and Human Capital Committee and CEO of the College Futures Foundation: "You drive growth by having a deeper and deeper relationship with your customer."
It is unusual for all members of the Board of Directors to participate in investor videos – usually it is just the Chair or the CEO – but it makes sense as a way of showing that the Board is united and assumes collective responsibility for the strategy.
The Responsible Growth strategy is detailed in writing elsewhere on the site, but the video personalises the message and gives it more impact.
Bank of America's board has an impressive range of experience and is diverse in terms of race and gender, and the video demonstrates that to investors. Given the backlash against environmental, social and governance (ESG) in the US, the video also communicates to politicians that the whole board is behind the sustainability aspect of the strategy.
The video is formal, and the tone is similar to a US presidential campaign video. The style would not work as well for other stakeholders, such as jobseekers or customers, but it is pitched appropriately for the domestic investor base.